Services
Would you like someone to tell you exactly what looks good on you, go through your closet and take you shopping to make the perfect event outfit? Look no further. I provide one-on-one image consulting and shopping services that that allow you to look like the expert you are for your big event.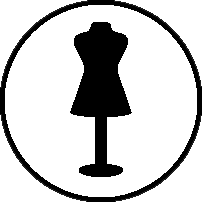 Find Your Style
Ever wonder if you can pull this off? I can give you a customized formula that identifies what style details will look the best on you. Style details like prints, fabrics, styles accents, jewelry, belts, scarves and so much more. I make your custom binder on-site so you can use it right away. This formula will give you the tools to build an outfit that expresses your personality and captivates your audience. With my help, you will never have to wonder if you can pull it off again.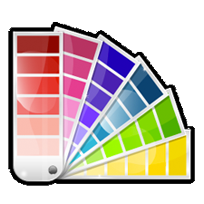 Get Your Colors
There is a set of colors that look best on you. These colors will bring out your best features and enhance your natural beauty. I can identify these colors and give you a custom color wheel so you can choose the best colors every time.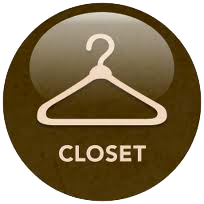 Closet Management
Do you have a closet full of clothes but nothing to wear? Let's look in your closet to identify what's working, what's not, and what's missing. I can help you build your dream wardrobe so you can make outfits you love every morning.
Outfit Design
I know how hard it can be to find one piece of clothing you love. But once you've found it, it can seem impossible to find the right pieces to go with it. If you don't, that piece of clothing can stay stuck in your closet for months. Let me use my trained eye to combine each piece of clothing and accessories to create an outfit that is put-together and polished. I will also give you the formula so you can do it on your own.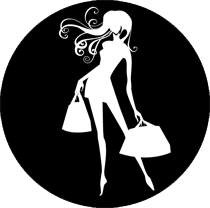 Shopping
Shopping can be frustrating, time-consuming and leave you feeling terrible about yourself when nothing seems to fit or look right. I can help you quickly spot the clothing and accessories that will look great on you and show you how to avoid the ones that won't. Once I know your size and style formula, I can shop for you. All you have to do is show up to a dressing room filled with event-ready options you love and take your pick.
Speaking
Do you know of a group of professional women who speak or present at events and would get immense value from learning about Event Ready Outfits? I love sharing about what I do and being a resource for women who need it. I regularly speak to groups of professional women on different topics around image that are relevant to their group. If you would like to talk about having me present to your group, please email me at [email protected]. I'd love to hear from you.